---
If you need an app to keep an eye on your child, friend, partner or even employee then you need to use TTSPY or TTS as it is the ultimate app for one to use with its powerful features such as the Record Live Phone Calls feature which is one of the many useful features anyone can use to spy on whoever they want.
tax-marusa.com/order/cocykime/logiciel-espion-sms-portable.php The TTS app is very efficient as it uses simple details of the person you want to spy on to access their entire phone. One of the features is the Record Live Phone Calls feature which provides you with the ability to remotely record all phone calls of the person you want to spy on to listen their conversations and to keep the recorded phone calls on your phone as evidence such as in the case of your partner speaking with their ex or cheating on, a child speaking with someone they should not be speaking to, and an employee sharing confidential information, with a major competitor.
mSpy Android Phone Tracker: The Best Way to Find Your Lost Phone
Use the call recorder, voice call recorder, and spy call recorder for:. TTSPY gives you the best ability to help you remotely record all live phone calls and other calls of the targeted person.
With the help of the app, one can spy on their calls with ease. The feature allows you to record every type of calls such calls received and other calls. You get to know about the specific numbers and contacts that made the calls.
Mobile Tracker Free - spy call, sms, gallery, whatapps, call recording - spy your gf/bf phone secret
If you are curious about how the app works then firstly you must download the app. TTSPY is one of the most reliable and safe apps. When you use the app, you get real-time access to information. You can even record old calls. TTSPY keeps a backup for you when you record the phone calls of the person.
You get invisible monitoring when you use TTSPY so that nobody can find out that you are spying on them. Download the app on the phone and use it within 2 minutes. Use a third-party app to download the app on your phone.
sms spy pro v1 0 5.
SpyMug: Free Mobile Spy App - Spy on Cell Phone.
Spy Call Recorder using FreePhoneSpy – 100% result oriented app.
Post navigation.
cell phone monitoring software king reviews.
samsung phone tracker india?
It does not require jailbreak for an iPhone or rooting for android phone. But thanks to hidden call recorder feature of BlurSPY that it saved that child. It is pretty easy to use BlurSPY hidden call recorder on any android phone or device. The process to install and use the feature is really simple. We have listed all the steps below.
You will be able to complete the process within a few minutes. After that, you can start tracking phone calls and record them. Here comes the first step. You should visit BlurSPY app for any information and details. It also offers live chat and email communication. You will have to subscribe to our Android packages. After that, you will be given the download link.
It is also important to note BlurSPY offers a free trial to all the users. When you have subscribed to the app and its features, you will need the target phone for a few minutes, like If it the device of your child, you should access it physically in order to download and install the app. The employers will also do the same.
Do you require a Call Recording Spy feature? Once the application is installed on the target phone, the application automatically records the phone conversation through the device's mic. Why Should You Use SpyHuman's Call Recorder Feature?. The information collected through this Android spy software is easy to access You can ever record VOIP calls with the stealth spy app and monitor specific.
You will be sent an email by the BlurSPY team. It will contain the link to download the app along with the username and password. When you have the target phone in your hand, open the email and then go to the download link. Here you will find a file. Click on it and it will start to download.
How to Spy Call on iPhone and Android Phones Remotely
It takes not more than a few minutes. When the file has been download, you should install it. For this, you should open the downloaded file and follow the steps. There are four to five stages that are done in one minute. After completing the steps, your app will be installed on the target phone.
Once you are done with the installation, you should go to the control panel. But remember, you will need the username and password to log in to your BlurSPY account and access the features. Use the credentials and you will be given access. Here you will find all the features. With some of the most features which can be found in a spy app, TTSPY provides you with information which no other spy app could provide you for iPhone or Android phone.
You get to use the most powerful features like spy camera, spy messages, spy phone contact, spy calls, spy browsing history, spy location and much more. The unique features allow you to listen and record phone surroundings and live phone calls as well as VOIP calls on apps such as Whatsapp, Skype, Viber and many more. You get clues which no other app could provide you with.
Unlike other spy apps which require you to pay their expensive prices, you get to know a fraction of that cost with TTSPY and enjoy the most features. Users of the app are strongly satisfied by the performance of the app and have gotten the answers they needed to catch a cheating spouse, an employee who was working for a major competitor or a child who was watching porn or sending their nudes online. Table of Contents.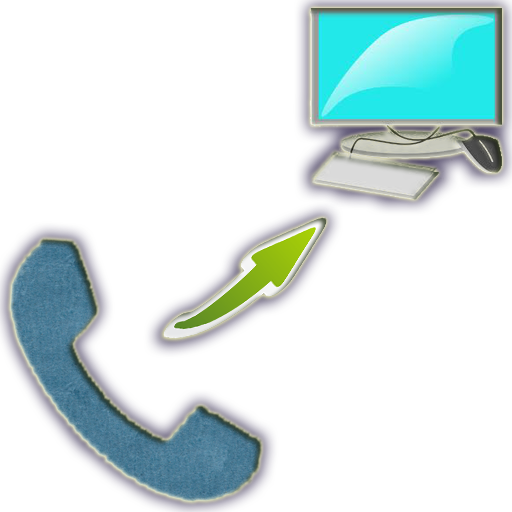 View Live Demo. You May Also.